About a month or two ago, my boss at Alientrap showed us some awsome footage form one of his projects in Modbox he used GPT-3 powered AI to make trul;y interactive NPCs. It's super cool, and you cna see the full demo on his Youtube and Twitter here: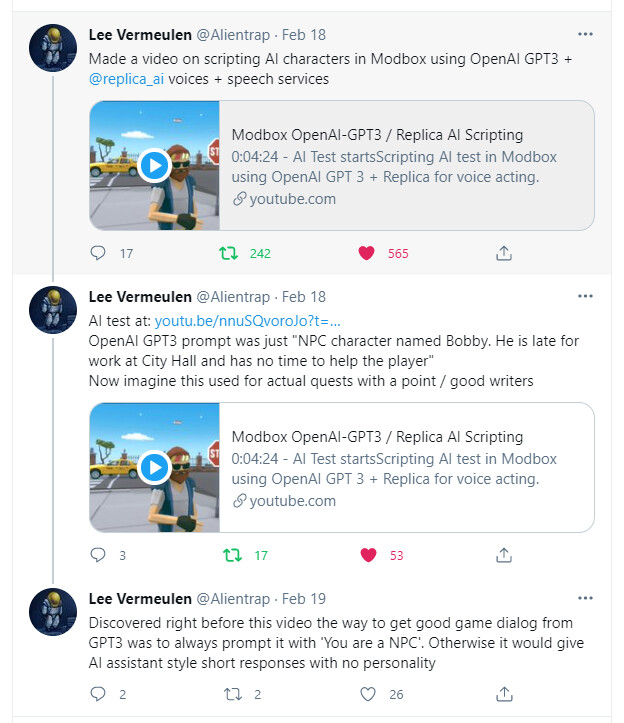 This is a pretty cool demo, and even cooler, I built the background environment! From design to playable AI sandbox, I got to create this world using some of the asset kits, a.k.a. Mods (it's called Modbox for a reason).

Litle did we know it would blow up like it did:
This was the start, they have a great breakdown of the tech, and feature an edited version of our demo uploaded by VR Trailers!

Then it got more prolific:
(Yay, my first 80.lv article!)
and of course some reddit threads popped up:
So that's our big development at work for a few months ago, my part here was pretty minor, but the overall accomplissement of my coworkers and the huge reception by the public is definitely worth noting! Also. maybe checkout Modbox , it's  a really cool platform to build your game ideas for VR and for PC!